Provide a Dinner Celebration for an Aftercare Home
Aftercare Needs
---
Provide a celebration opportunity for survivors living in an aftercare home.
We believe in standing with survivors through the entire journey of their healing process. Our Aftercare Team seeks to bring more good times, more light into their lives. Funding a dinner celebration for an aftercare home gives survivors an opportunity to make new memories.
This Valentine's party was in an aftercare home that we support in Thailand. Survivors and staff enjoyed a meal, played soccer, and came together in spirit of community and joy.
Our fight for these survivors continues after rescue, help make happy moments like this possible.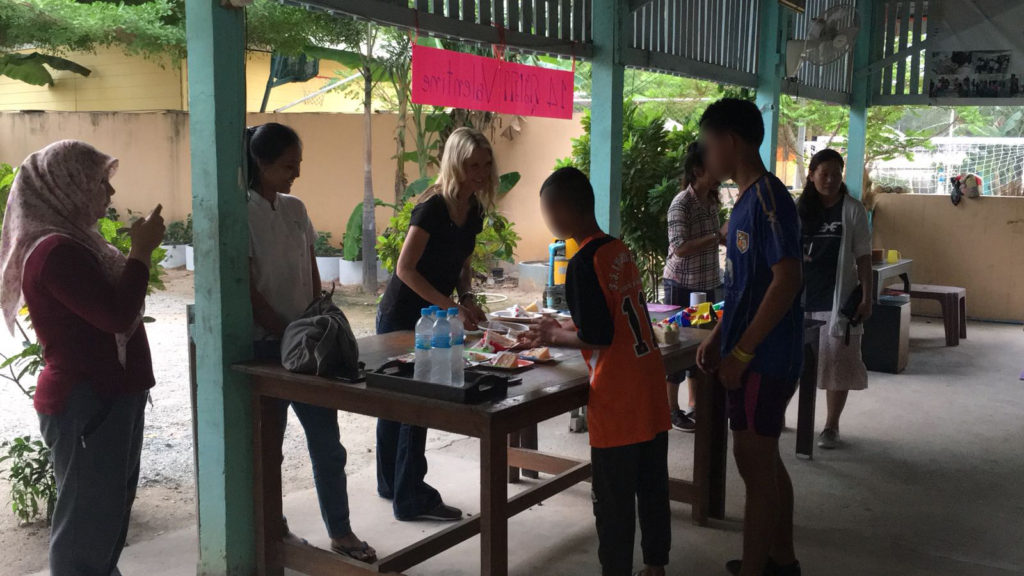 The items shown are for the sole purpose of illustrating potential uses of contributions. Contributions will be used to further O.U.R.'s mission of rescuing children from sex trafficking and sexual exploitation. Contributions are solicited with the understanding that O.U.R. has complete control over the specific uses of all donated funds to accomplish its mission.​
---